FILM
JOURNALISM
PHOTOGRAPHY

- Documentary Photography
- Photojournalism
- Analogue

CONSULTANCY and TRAINING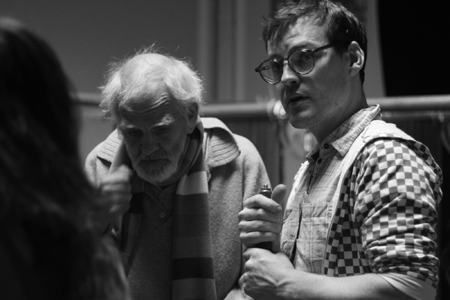 Don Duncan
Don Duncan is an Irish filmmaker and journalist, currently based in Brussels.
He has lived, worked and made films in Europe, Asia, North America and the Middle East.
Don speaks fluent French and Irish, and intermediate Arabic (Standard Classical and Levantine).
He holds a bachelor's degree in literature from Trinity College Dublin and master's degrees in politics and journalism from Columbia University in New York.
In 2016, he graduated with a masters in Film Directing from directing at INSAS, the Belgian state film school.
As a journalist, he has reported from Lebanon, Syria, Jordan, Egypt, Libya, Tunisia, Afghanistan, the Emirates, east Asia and across Europe for clients including the New York Times, the Wall Street Journal, the Los Angeles Times, Foreign Policy, Le Monde Diplomatique, and others.
To date, he has made three short films. "Un Signe, Un Geste" is his first professional short film. He has also been an active member of an 8 and 16mm film collective, shooting, developing and editing in analogue formats.
He is currently developing film projects in Ireland.

(
Photograph by Nina Petitot
)